TOY SOLDIER HQ Inc
YOUR PLASTIC ARMY HEADQUARTERS

TOY SOLDIER HQ SITES
Toy Soldier HQ's News, Reviews and Commentary
Toy Soldier HQ's
ALL TOY SOLDIER AND FIGURE SALES LISTS



NEW 1/32 SCALE BMC, LOD, MARS & TIM-MEE SETS IN STOCK
OTHER CURRENT PRODUCTION 1/32 SCALE FIGURE SETS
Special Sale Items
How To Order
Antique Railroad Locks, Keys, Lanterns, Buttons & More

.
-
-
-
-
-
-
GET IN HERE AND PLACE YOUR ORDER

-

-

-

-

-

-

NEWS REVIEWS AND COMMENTARY
For commentary see Toy Soldier HQ on Facebook
SEE BELOW FOR THE LATEST ARRIVALS
5.00 Sheet of paper flags, 1/32 in scale, but I might be able to make 1/72 examples. Sheets 1-7 are double sided that you glue, Sheet 8 you will have to cut out and match up (no guarantees). Plus the tips the Man (John Boyle I think) had for cutting and gluing.
.
-
NOW IN STOCK 1/32 SETS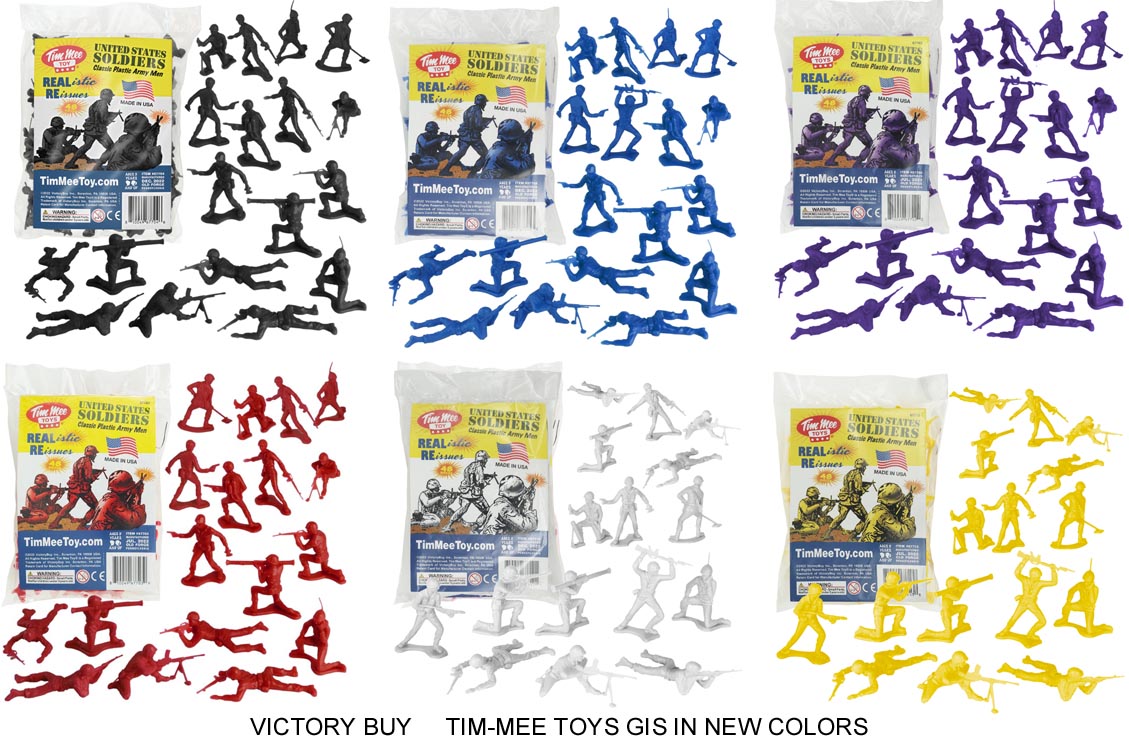 12.90 Each.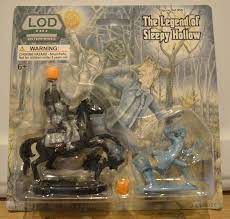 - 16.50 LOD presents The Legend of Sleepy Hollow.

23.50 1/32 Scale Mars 32042 WWII German Anti-Tank Team; 15 figures in 8 poses.

Marx reissue Jungle playset figures & accessories restocked.
NEW LOD, Mars, BMCexMarx & HaT SETs NOW IN STOCK. SEE LINK ABOVE
NEW ADDITIONS TO OUR 1/72 SALES LISTS
NOW IN STOCK
7/14/2022
10.00 Mars 128 WWII German Panzerjagers; 40 Figures in 8 poses, Made in green. (10 IN STOCK)
10.00 Mars 129 WWII Russian Border Guards; 40 Figures in 8 poses. Made in green. Set have only one man with dog and one man crawling and six random poses to take the place of the missing figures. (3 IN STOCK)
NEW ADDITIONS TO OUR 1/32 SALES LISTS
NOW IN STOCK AND READY TO SHIP
.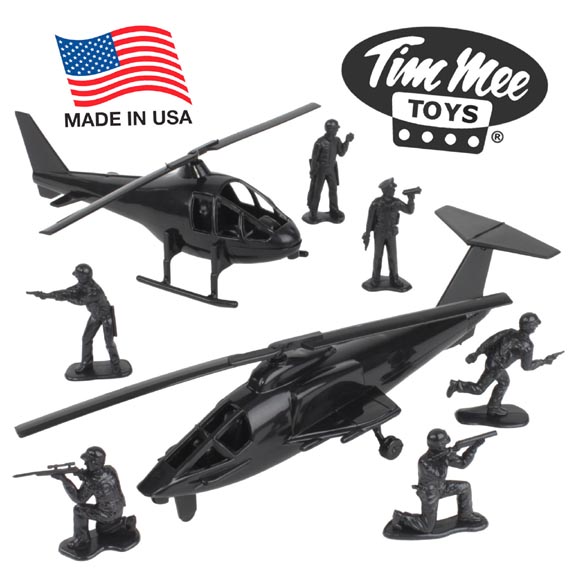 - 18.00 J.Lloyd International Tim-Mee "Black OPs" header card bag with two PPCo Helicopters and the six man S.W.A.T. team all in black, A cool set Made in the USA. ONLY 2 LEFT!

My name is Kent Sprecher. I am the owner of Toy Soldier HQ Inc. My goal is to bring you quality products at reasonable prices. We want you to be happy period.
Email: sprecherko@aol.com